Notice
Temporary Driving Directions
Due to Renovations of the Alamo
For Guests staying at the Menger in 2021, please note that the city has begun "Phase One of the Alamo Master Plan," a dramatic renovation of the entire site and surrounding areas including the Menger Hotel.
For navigating to the hotel entrance, please refer to the provided written directions to best route your way to the Menger Hotel. The hotel valet entrance is located at the front of the hotel on Alamo Plaza and available for guest drop-off and pick-up.

DRIVING DIRECTIONS VIEW MAP EXPLORING ALAMO PLAZA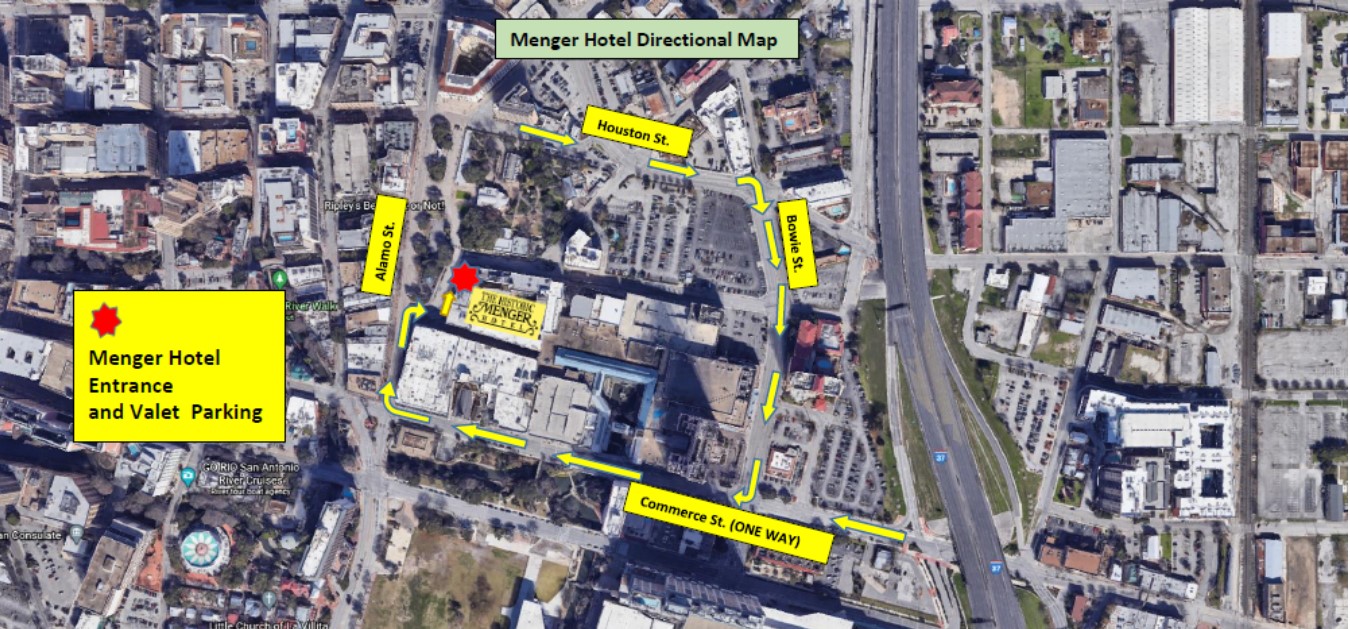 For more information on the Alamo Master Plan, please go to https://www.thealamo.org/alamo-plan/phase1/overview/index.html.