210-223-4361

Check Availability
Book Direct Benefits
High speed wireless internet
Two welcome adult beverages
Priority early check-in and late check-out
Earn points to use towards free nights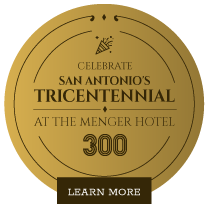 Antonios Tricentenial at the menger hotel - 300 -2018
San Antonio's
Hospitality History
Comes To Life TAKE A VIDEO TOUR
Welcome to Alamo City, land of legend and lore
Rooted in the rich history of San Antonio, the Historic Menger Hotel reigns as the oldest continuously operating hotel west of the Mississippi. An elegant anchor just steps from the Alamo, our storied hotel has played host to generations of guests who delight in its architectural grandeur, glamorous public spaces and thoughtful modern-day services and amenities. From our museum-worthy furnishings to our celebrated mango ice cream, the Menger is the essence of San Antonio.
more than 150 years in the heart of San Antonio
The Menger's pool will be closed for a private event April 27 - 29, 2018.
Book Direct
Benefits

High speed wireless internet

Two welcome adult beverages

Priority early check-in and late check-out

Earn points to use towards free nights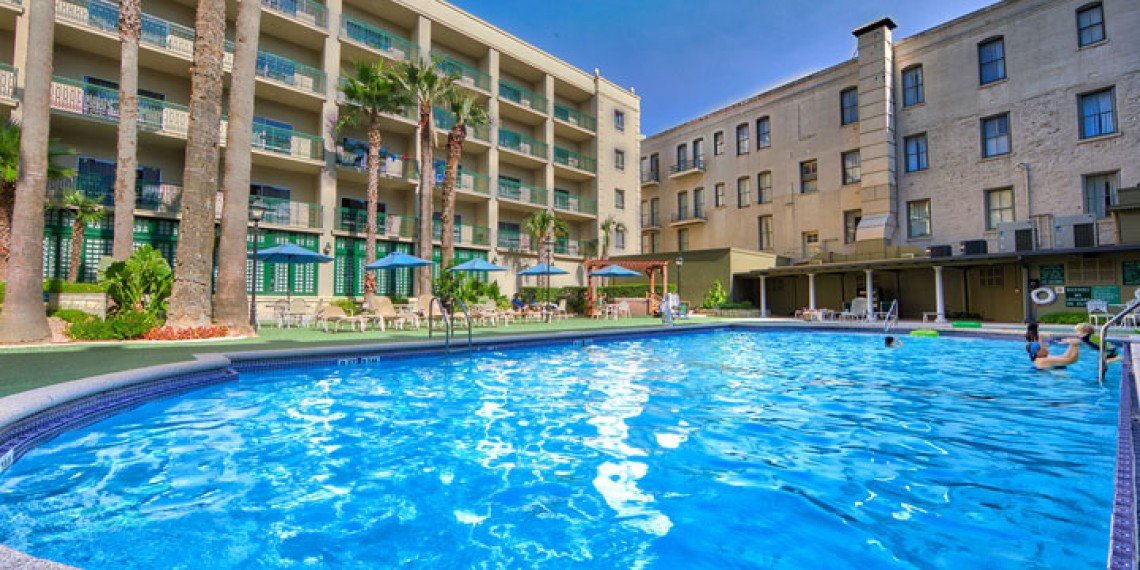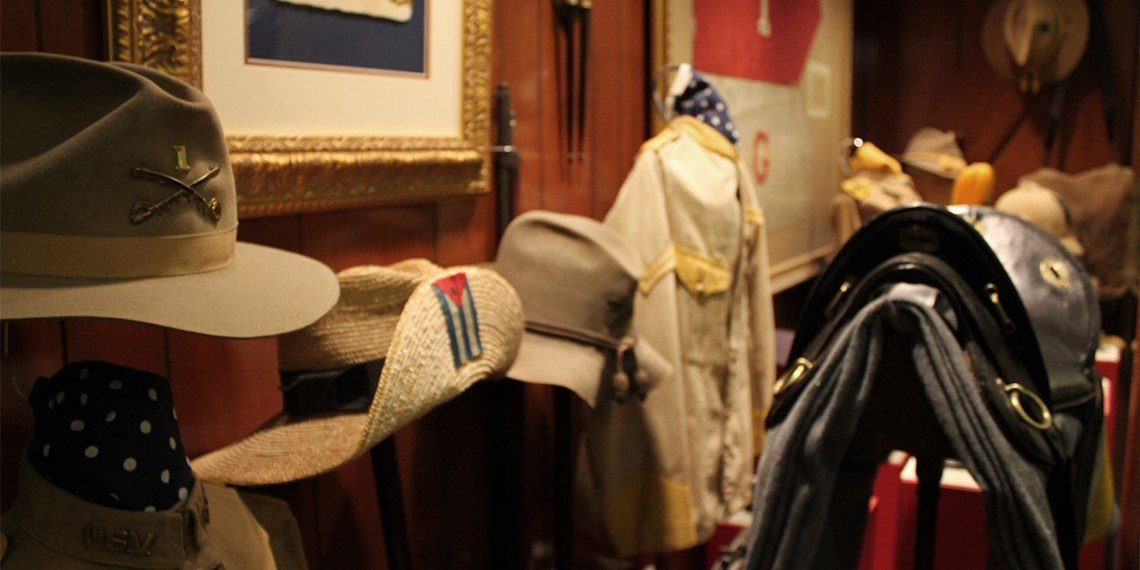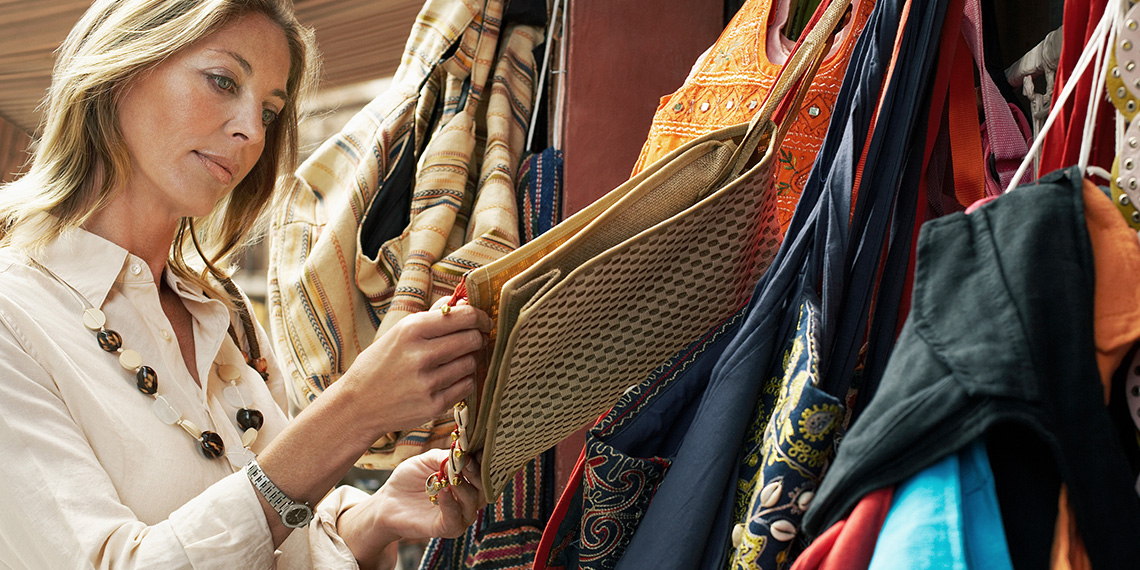 Top Reasons to Stay at The Menger
You Love Lounging By The Pool
Soak in the sunshine at the pool deck from the comfort of a cool chaise lounge. The Menger Hotel has the largest heated pool in all of San Antonio, and we can't think of a better way to relax and unwind.
You love art, architecture and antiques
Throughout the hotel, you'll find museum-worthy art and architecture, as well as fascinating vintage photos that trace our storied history. Amid the Victorian architecture and 19th century elegance, delight in the Spanish courtyard and in the Menger Bar, an exact replica of London's House of Lords Pub.
You believe location is everything
The Menger is located directly on Alamo Plaza and adjacent to Rivercenter Mall and San Antonio's celebrated Riverwalk. In other words, you're steps from the city's best shopping, dining and entertainment.
You love history
The oldest continuously operating hotel west of the Mississippi, The Menger traces its history to William Menger, who opened the Menger Brewery in 1855 (and thus introduced beer to San Antonio) and followed it with the hotel in 1859.
You've got a sweet tooth
Fine dining is a long tradition at The Menger, but no trip to our landmark hotel is complete without a serving of Mango Ice Cream in the Colonial Dining Room. It's been on the menu for more than a hundred years. *This is currently unavailable due to hurricane damages on the plant which produces our exclusive mango ice cream recipe.
– Deluxe King –
– Deluxe Two Doubles –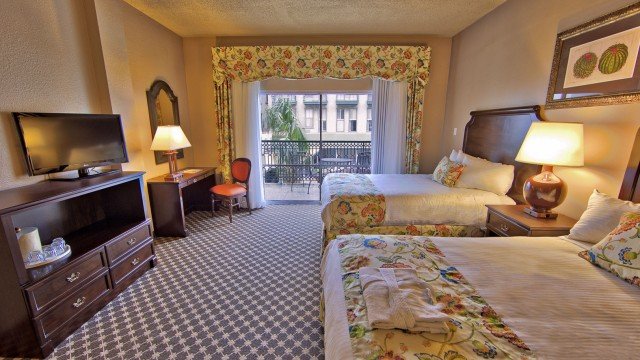 – Victorian Suite –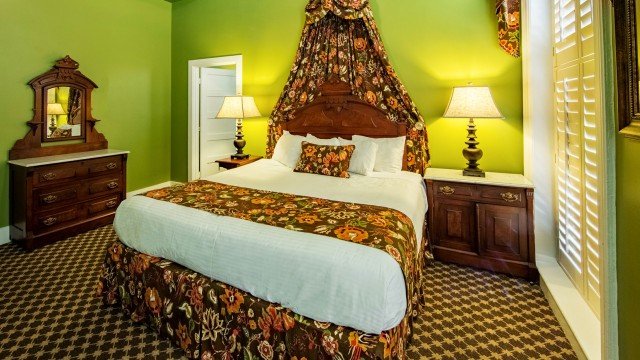 – Victorian Standard Room –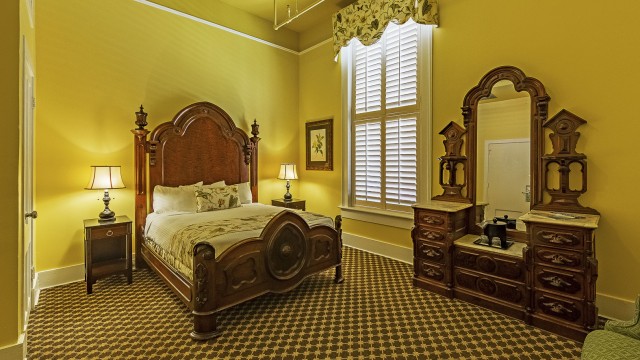 Rooms & Suites
SAN ANTONIO'S CLASSIC COMFORT
Blending historic charm with modern-day comfort, The Menger's 316 guest rooms and suites are elegant urban retreats just steps from San Antonio's most visited attractions.
View all rooms
View Amenities
"Excellent hotel and stuff"
Excellent hotel and stuff. Made our vacation perfect. Very polite people made us feel very welcome. Weather wad also good, just like Finnish midsummer. Thanksgiving buffet was very good and food in hotel restaurant was very good.
115satul
"Fun, affordable place in San Antonio"
I host a conference at The Menger once a year for 150 people. The staff could not be more helpful or pleasant. It's got character and history on it's side. Two blocks from the Riverwalk and immediately adjacent to the Alamo, it's a sure bet.
202missy
"Sleeping with History"
What a perfect stay. The hotel in all of its historical grandeur was immaculately kept. Comfortable beds, very clean and beautifully decorated. The staff was very friendly no matter what time of day. We stopped by the dining room for Mango ice cream at 10:00 pm and the matre de packaged it to go for us. All in all, the location was fabulous, steps from the Alamo. Excellent hotel.
Shannon T
"San Antonio Royalty"
The Menger is everything you want in one hotel. A historic location, excellent dining and Five Star service.
hwyflak
"Wonderful historic hotel!"
Ask for one of the old rooms. The new wing is fine and lovely, but if you stay at this hotel you should sleep in as much history as possible. It's a grand old dame with wonderful amenities and an excellent location. You are literally across the alley from the Alamo!
Gogoinspectorgadget
Dine & Drink
SAVOR SAN ANTONIO'S FRESHEST FLAVORS
Forever anchored in the gracious traditions of Mary Menger, the Colonial Room and Menger Bar continue to delight guests who appreciate exquisite cuisine and flawless service.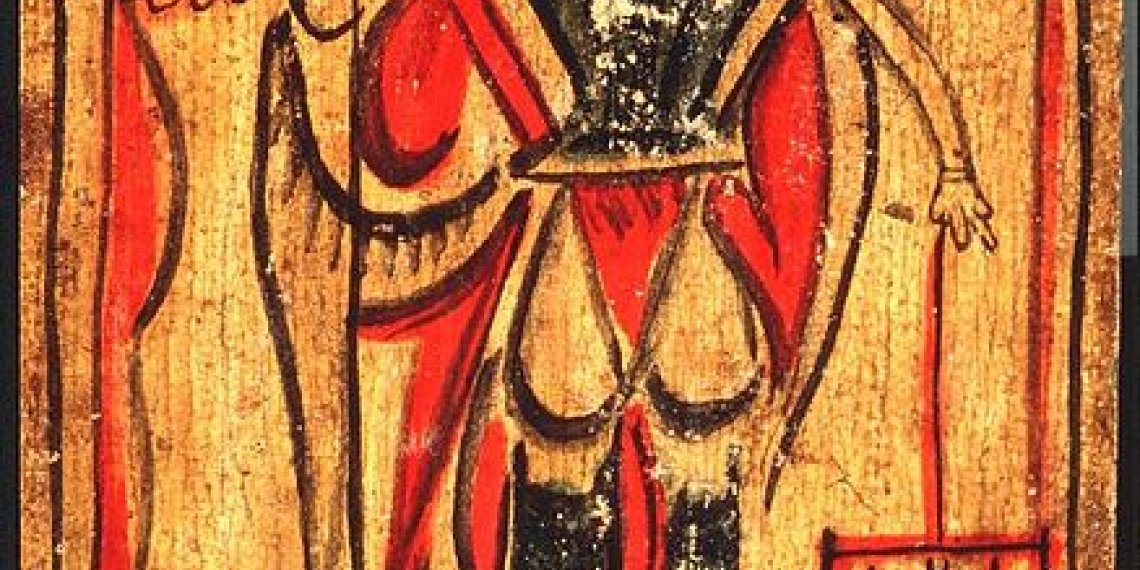 Staff Picks
A San Antonio Treasure: The McNay Art Museum
Glorious paintings, photographs, sculptures, and more await you at San Antonio's famed McNay Art Museum....
Read More
San Antonio,
Places You Need To Visit In 2018

- National Geographic
Nearby Attractions
Around the menger
300 Alamo Plaza
A National Historic Landmark and newly minted UNESCO World Heritage Site, the Alamo is an 18th century Roman Catholic mission best known as the site of the Battle of the Alamo in 1836.
Downtown San Antonio
This network of scenic walkways along the banks of the San Antonio River stretches approximately five miles, meandering past many of city's most historic sites and favorite shops and restaurants.
100 Auditorium Circle, San Antonio, TX 78205
900 E. Market Street
Located on the banks of the River Walk, the city's vast Convention City features the largest ballroom in Texas and "Liquid Crystal," a $1 million interactive art installation by London's Jason Bruges Studio.
739 E. Cesar Chavez
Located in downtown San Antonio, the soaring 750-foot Tower of the Americas offers panoramic views of the city skyline. Highlights include an Observation Deck and 4D Theater Ride.
Visit Interactive Map
THROUGH THE MENGER'S LENS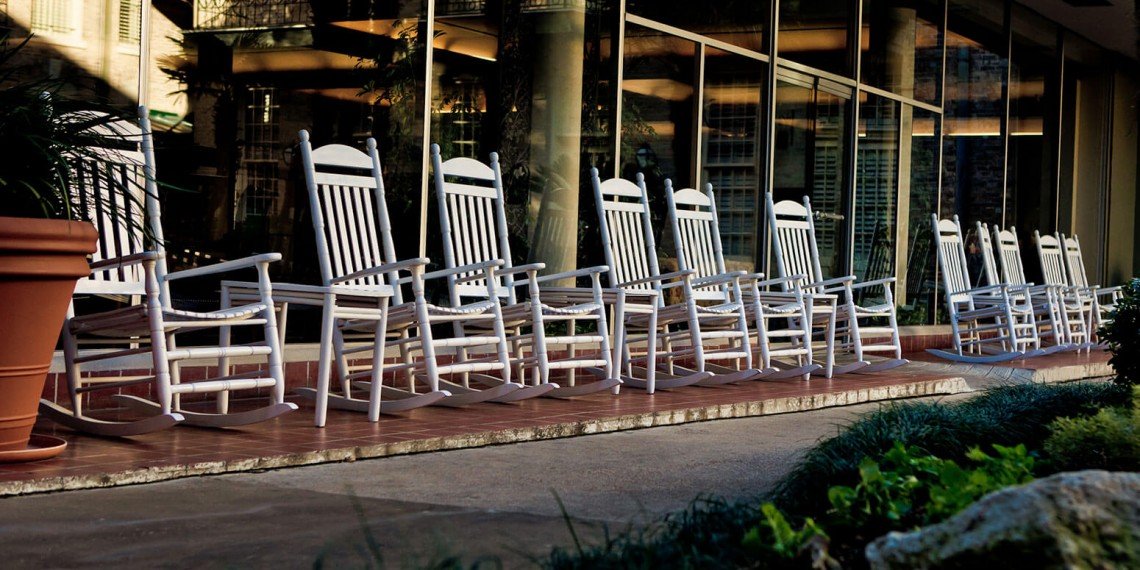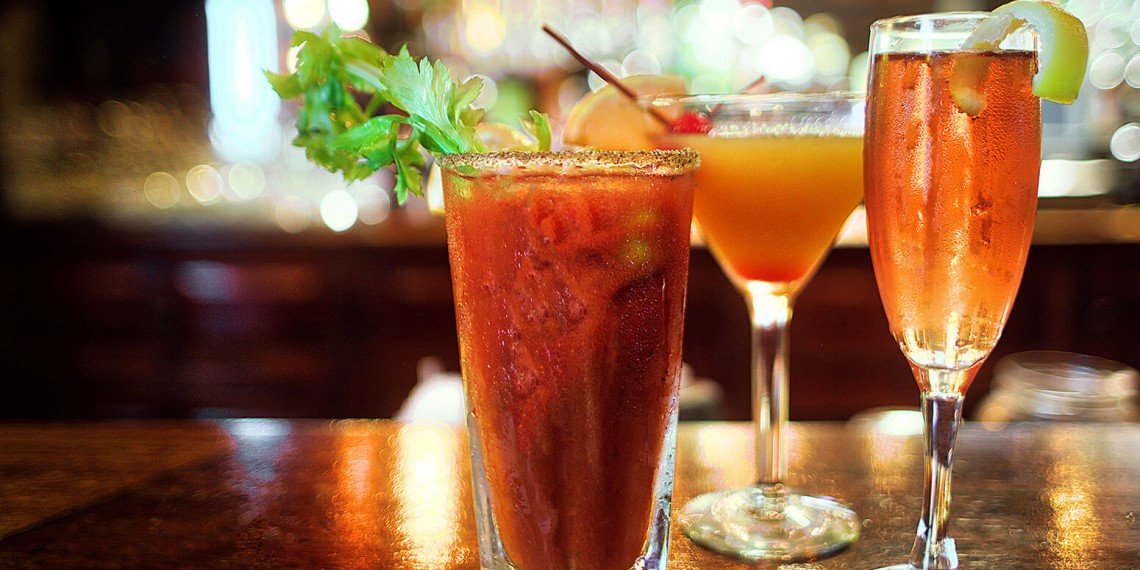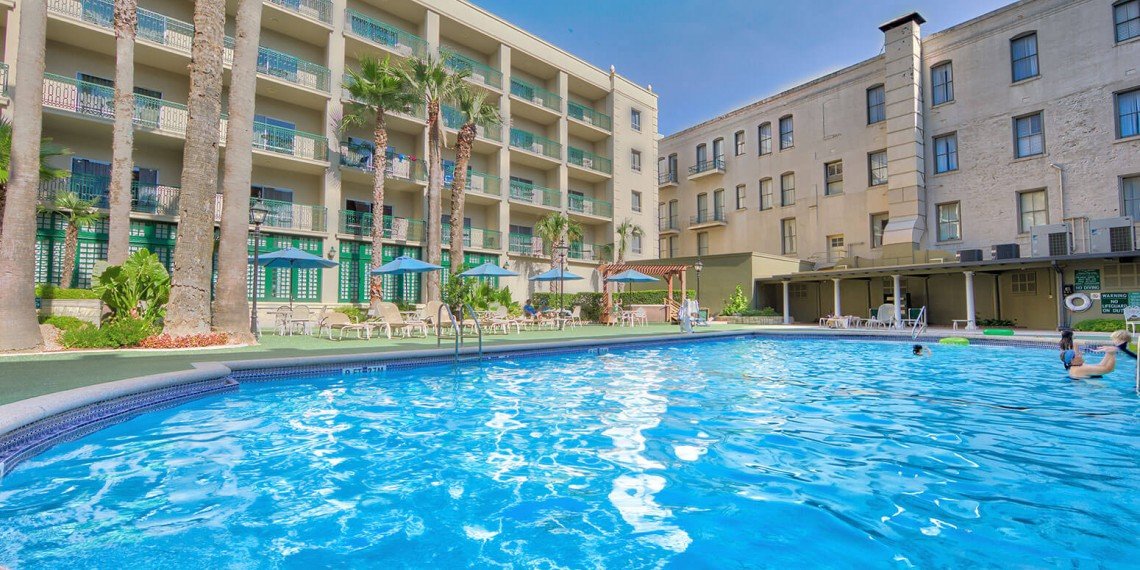 View Full Gallery
Personalize Your Trip Today!
Download our brand new complimentary app now and begin planning your San Antonio escape! Compatible with iPhone, iPad and Android Devices, and ideal for simplifying your busy schedule.