Yum!!

There is a buffet breakfast during the week & buffet brunch on the weekend. The food is delicious and plentiful with lots of choices. The dining room is elegant, and the service is impeccable.

- Suzanne D.

Sunday Brunch: Wow!

This restaurant is a little gem. Set up buffet style, they have an omelette and waffle bar, freshly cut meats cooked to perfection, fresh steamed vegetables, desserts, and so much more! The food is exquisite.

- kaymazur

Elegant Victorian Dining Room

Elegant brunch, superior service, and their chocolate mousse was the best I've ever had! Excellent omelettes made to order, a carving station, a huge selection of seafood items, and a wonderful bread pudding with rum sauce. The servers were helpful and attentive. Keep up the great job!

- Vanessa W.

Wonderful experience

We stayed at the Menger for a romantic weekend getaway and the Colonial Room was a great experience. We were there for the Sunday Brunch and enjoyed a variety of breakfast items. The servers were attentive, and our coffee cups were never empty. Do not pass up the chocolate cake!

- Kim W.

Elegant Restaurant In Historic Menger Hotel

Located in the Historic Menger Hotel near the Alamo, this elegant restaurant offers very reasonable lunch prices and attentive service. I had a 1/2 chicken salad sandwich with a cup of their signature tortilla soup. For dessert, I ordered the chocolate cake with their famous mango ice cream. Delicious!

- Wesley C.

Special Dining Experiences
Sunday

Brunch

Start your Sunday savoring San Antonio flavor with brunch at the Colonial Room Restaurant. From classic breakfast fare to our signature bread pudding, bring your appetite and enjoy.

Spending the night with us? We have you covered! Menger is now offering $5 off Sunday Brunch, plus late check-out at 3pm (subject to availability).
Hours
11:00 am - 2:00 pm
Adult $30 | Seniors $28 | Children (6-13) $20.95 | Age 5 and under Free
Free Self-Parking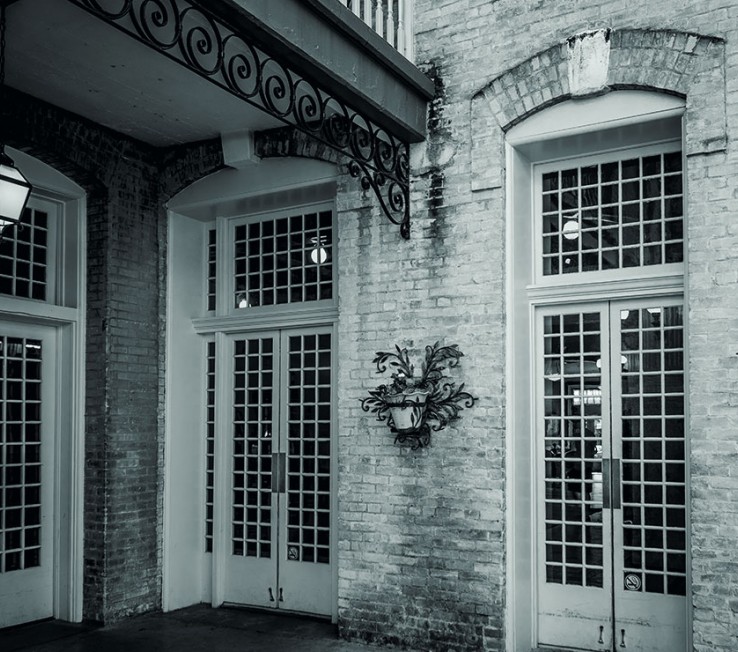 Sisters Grimm

Ghost Tour

Step back in time with Sisters Grimm as they host an evening of frights and delights. You'll listen to chilling ghost stories of the Menger Hotel while dining in one of San Antonio's most famous restaurants.
Signature Dishes
Mango Ice Cream
Originally harvested from trees in the hotel's courtyard, the Menger's famous mango ice cream has remained on the menu for over a hundred years and was served at both of President Clinton's inaugurations.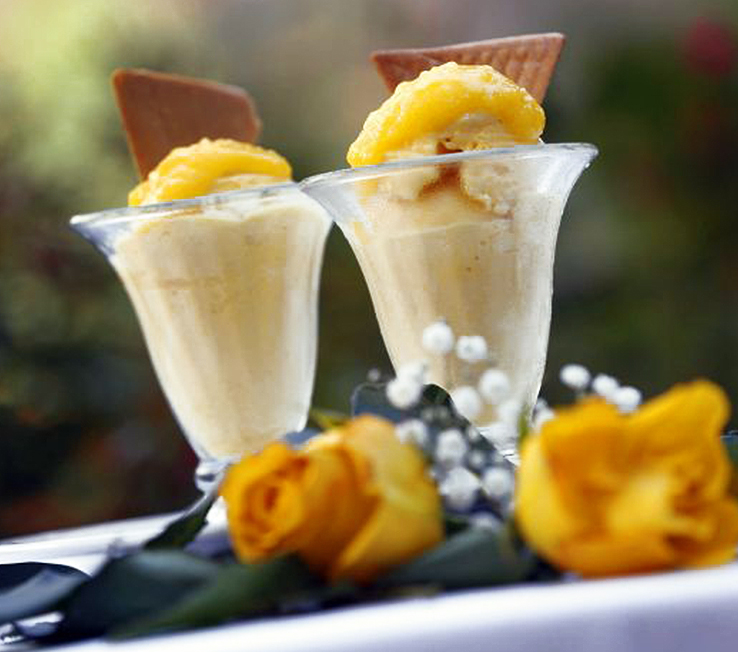 Signature Dishes
Bread Pudding
Indulge in a slice of Mary Menger's heavenly rum-soaked bread pudding. The original recipe has been handed down from chef to chef for generations and is happily shared with guests who request it.