Gracious Hospitality
since 1859
Opening with much fanfare in 1859, decked out with wrought-iron balconies and a stained-glass-roofed Victorian lobby, the Menger Hotel was an overnight success, ushering in a new era of sophistication on the Texas frontier. Since then, it has experienced multiple ownerships and many renovations, but it still remains one of the most elegant and renowned San Antonio hotels.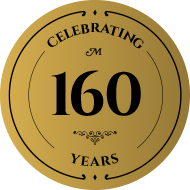 Our Rich History

1809

La Villita develops

La Villita is developed, becoming one of San Antonio's first neighborhoods.

1836

Siege on the Alamo

On March 6, 13 days after Santa Anna's entry into the city, the Alamo falls. On April 21, Santa Anna's army routed at the Battle of San Jacinto.

1859

The original hotel is built

William Menger realizes that guests of his brewery will need a place to sleep, so he and his wife, Mary, build a two-story, fifty-room hotel. It becomes so popular that a three-story addition is built soon after.

1871

William Menger dies

After a little over a decade of running the Menger Hotel, William Menger dies. His wife and son continue to run the hotel and brewery.

1881

An east wing is built

The Menger Hotel is sold to Major J.H. Kampmann, who adds a third story to the Alamo Plaza, along with a three-story addition to the north. An east wing is also built, including a cherry-wood bar modeled after the House of Lords Club taproom in London.

1909

Alfred Giles renovates Menger Hotel

Noted architect Alfred Giles makes extensive changes to the hotel. To the exterior, an ornamental marquee of ground floor and iron is added. The original (south) lobby is embellished with a new marble floor and Renaissance-revival style details.

1949–1950

Another renovation brings a new wing

A four-story, 125-room addition is built, and a new lobby and air conditioning throughout the hotel is added. The bar is moved to the Crockett Street side.

1975

Menger Hotel is added to the National Register of Historic Places

The hotel is added to the National Register of Historic Places as part of the Alamo Plaza Historic District.