Dining at our Colonial Room Restaurant is an experience in itself, with its vintage charm and traditional European menu. But we also offer special dining experiences that delve deeper into our history and tradition, including a magnificent Surf and Turf Lunch Buffet on Fridays; an entrancing Spanish guitarist during Sunday Brunch; and a hold-onto-your-hat ghost tour.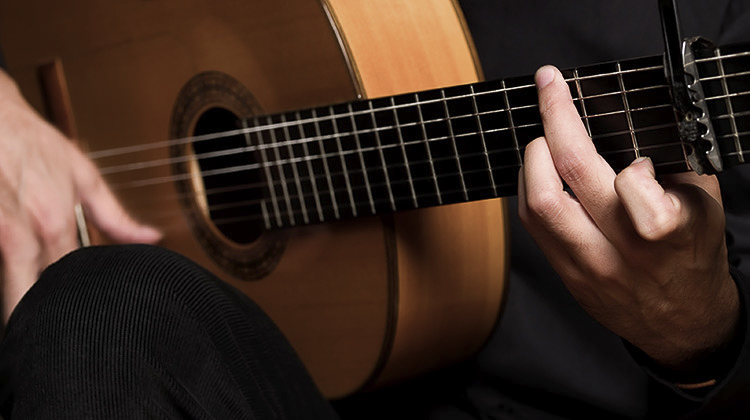 Surf and Turf Lunch Buffet
The Surf & Turf buffet features an assortment of salads, soups, seafood entrées, carving station, pasta station, side dishes and a variety of desserts.
Adults $19.95*
Children (6-11) $9.95*
Children (5 & under) Free
Live Entertainment
Enjoy the captivating music from Spanish guitarist, Fernando Solis, every Sunday morning in the Colonial Room Restaurant.
Sunday Brunch: 10:30 AM–1:30 PM
Sisters Grimm Ghost Tour
Step back in time with Sisters Grimm as they host an evening of frights and delights. You'll listen to chilling ghost stories of the Menger Hotel while dining in one of San Antonio's most popular restaurants. The tour begins at 7 PM in the Colonial Room Restaurant and continues with a Ghost Tour through old San Antonio.
Read more about how to make reservations for the Dinner & Ghost Tour.
Call Sisters Grimm directly, 210-638-1338 or visit Sisters Grimm website for details.
Holidays
We've been known for our parties and festive events since San Antonio's earliest days, so think of us when you're making your plans for Mother's Day, Easter, and other special holidays.