210-223-4361

Check Availability
Book Direct Benefits
High speed wireless internet
Two welcome adult beverages
Priority early check-in and late check-out
Earn points to use towards free nights
The Menger BarAuthentic since 1958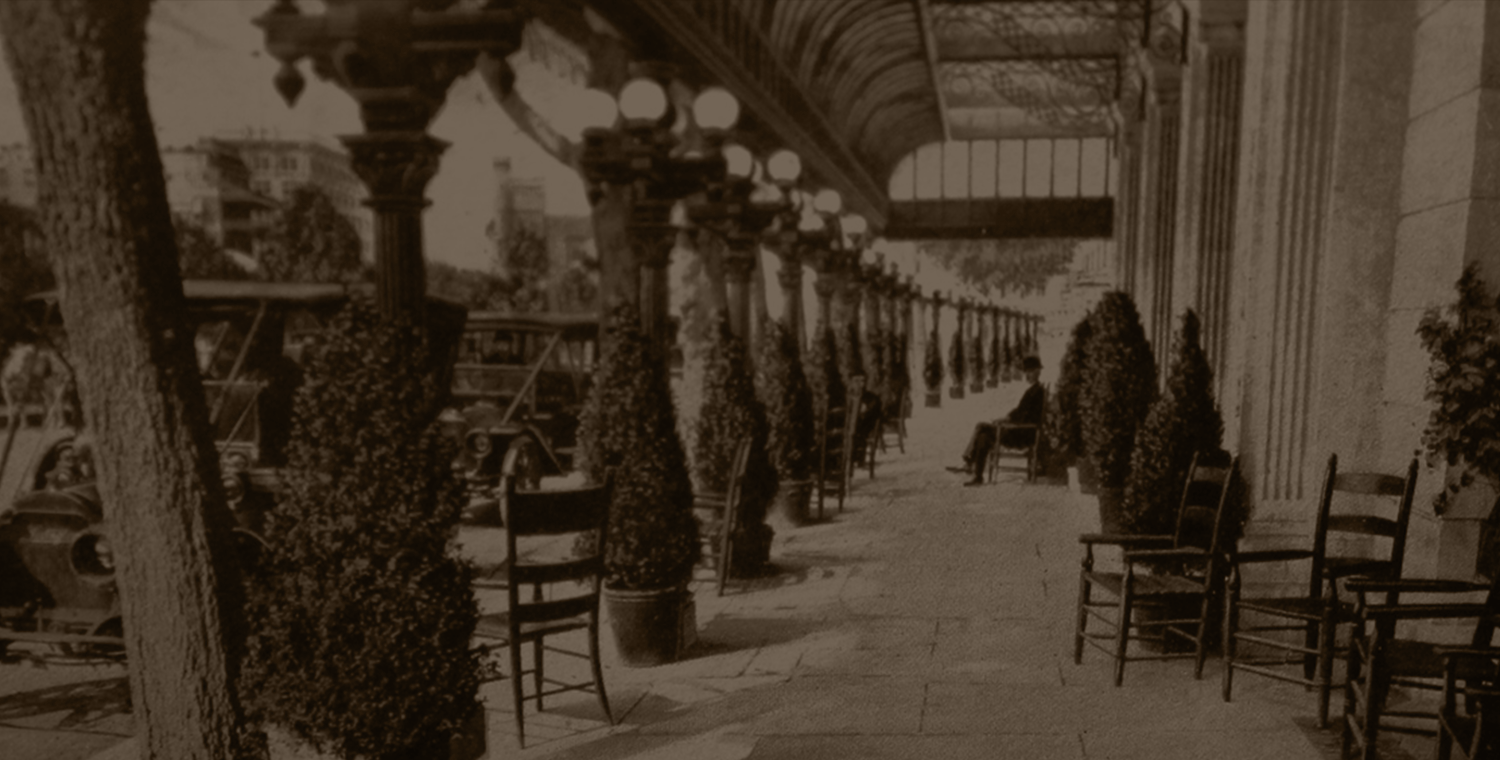 A RARE VINTAGE
Built in 1887 as an exact replica of London's House of Lords Pub, the Menger Bar doesn't just feel authentic—it is. This revered establishment features a paneled ceiling of dark cherry wood, beveled mirrors from France, and the original brass spittoons provided for the convenience of its early customers, the likes of which included Theodore Roosevelt and America's most well-known volunteer regiment, the Rough Riders.
Once the site of more cattle deals than any place else in Texas, the Menger Bar has been voted one of the Top 10 Most Historic Bars in the United States. It's also where Roosevelt and his Rough Riders spent their time when they weren't training to fight the Spanish-American War. Serving up innovative cocktails and cuisine, with a generous helping of Lone Star history on the side, the Menger Bar will make your visit something to remember.
History
In 1898, Colonel Leonard Wood and his lieutenant-colonel (and future president of the United States), Theodore Roosevelt, set up a recruiting station directly next to the Menger Bar, on the patio of the hotel.
Rough Riders Formation
1,250 men—both pre-enlisted and new—from in and around the bar came together to form the Rough Riders, the most popular volunteer regiment in the history of the world.
Work Hard, Play Hard
When they weren't training, Roosevelt and the Rough Riders spent their time at the Menger Bar. It's said that Col. Wood often reprimanded Roosevelt for fraternizing with the men and treating them to beer.
The 26th President
Roosevelt ultimately gained the vice presidency in 1901. Later that year, President McKinley was assassinated, and so Roosevelt became the nation's twenty-sixth and youngest president.
Legacy Lives On
Since his death in 1919, neither the world nor the Menger Bar has been able to forget Teddy Roosevelt.
Recruiting Adventurers
Although the official Rough Rider recruitment station was outside the Menger Bar, Roosevelt must have thought the bar was a good place to be "looking for adventurers."
Experience the History Now
History buffs come to see the two tables on display in the bar where Rough Riders allegedly signed their enlistment papers. They can also view a picture of Roosevelt in his Rough Rider uniform on display above the liquor bottles.
The Menger is an historic hotel right next to the Alamo and so close to shopping and the River Walk. The hotel staff could not have been more accommodating and pleasant. If you are planning a trip to San Antonio this hotel has it all - great location, history, wonderful staff, and a fantastic restaurant on-site.

- Marsha P

Everyone was helpful and friendly. The hotel was spotless and its location is excellent for seeing the Alamo, Riverwalk, and Hemisphere Plaza. I was always given helpful directions and information, my room was comfortable, and the historic integrity of the hotel was pleasantly obvious. I was there for a conference and meals and set-up were done seamlessly with an attentive staff and excellent food. There were never issues with technology either, so meetings proceeded on schedule.

- Kevin F

If you enjoy history and great service, this is the place to go to. My wife and I had a date night in San Antonio and were not disappointed. The suite was very nice and well appointed. We had a few drinks at the bar and enjoyed the great service and were wowed with the beautiful wooden bar. The bar staff and management made our night very memorable.

- Carlos C

We had a conference here and really enjoyed the stay. The rooms were nice. The service was wonderful and the food was amazing. I have to highly recommend this historical hotel for a small conference. To be honest, I can't really think of anything to complain about.

- 109phillipn

Ask for one of the old rooms. The new wing is fine and lovely, but if you stay at this hotel you should sleep in as much history as possible. It's a grand old dame with wonderful amenities and an excellent location. You are literally across the alley from the Alamo!

- Gogoinspectorgadget